Today's businesses run on technology.
From computers to office phones to websites to email to specialized databases, Mr Tech Medic makes sure your micro-business is running smoothly.  We have the knowledge and skills to consult on designing your technological infrastructure, install it and maintain it.  Whether you need your computer fixed today or a whole new work space designed for next year, Mr Tech Medic is your Chief Technological Officer and your Technology Medic.
Our office in Royal Oak Michigan serves the Woodward Corridor and surrounding communities. We offer both hourly and fixed price rates for larger projects.
mi·cro·busi·ness
/mīkrōˌbiznəs/
noun: micro-business
A very small-scale business, often owner-operated with few employees (1 to 20);
Also called microenterprise
Working from home has never been easier
Need help moving your business home or setting up remote workers? Mr Tech Medic can help setup: Communications systems (phone, chat, video conferencing), File & Documents (cloud data access to files or on site private file servers with cloud access), and Remote access to key Office computers and systems.  Often times this work can be performed remotely.
If you need help implementing some or all of these tools please contact Mike Piskie at 248-390-6453 or mike@mrtechmedic.com

Chief Technical Officer
(Long Term Strategies)
Using technology to improve efficiency, productivity and profitability. Begins with analyzing the current work flow process to identify opportunities to streamline.
Accounting system selection & implementation
Website/Webstore design, development & marketing
Time Tracking tools for billing & managing staff
Industry specific cloud solutions selection & implementation

IT Manager
(Short Term Infrastructure Solutions)
Selection and Installation of key technology infrastructure. Leveraging best in class solutions to solve business critical tasks at reasonable expense.
Email system setup & migration
VOIP Phone systems
Cloud & on premise file servers
Network router, switches and WIFI setup
Camera & Security Systems
Network wiring for new and existing spaces

Technology Medic
(Immediate Term Technology Glitches)
System maintenance can be as simple as solving software glitches or as urgent as needing new computers or equipment as soon as possible.
Computer & software troubleshooting
Security and antivirus
Equipment failure (wifi, internet, PCs)
Computer selection, configuration & installation
Printer & Scanner selection and installation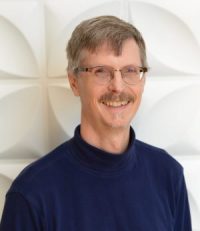 Mike Piskie – Owner
Mike has an Electrical Engineering degree from the University of Michigan and years of experience putting technology to work in micro-businesses.  His ability to speak 'Geek' and to translate technology into everyday language is invaluable to business owners.  His passion for technology means he keeps on top of the latest trends.  His common sense will let you know if something new will improve productivity and efficiency or just look cool.
Mike lives in Royal Oak, Michigan, with his wife and two sons.  His dog Misty specializes in providing emotional support to those with computer troubles.
Contact Us
Looking to streamline your business with technology?
Ready to update your technology infrastructure?
Have a tech crisis that needs solving ASAP?